ARGUS Metals Exchanges
Argus provides a best-in-class platform for consuming either real-time or delayed exchange data from LME, Comex and SHFE, reliably, and with an added layer of functionality that sets it apart from other providers. For producers, traders, and consumers of base metals the Argus Metals Platform allows you to analyze exchange data alongside global base metal premiums and transaction prices for a full view of the physical and paper markets around the world.
Multiple screen configurations will help you find the exact view you need.
Historical view allows you to analyze the performance for any exchange price across any start to end period.

Consolidated view of all exchange data by metal with related Argus news.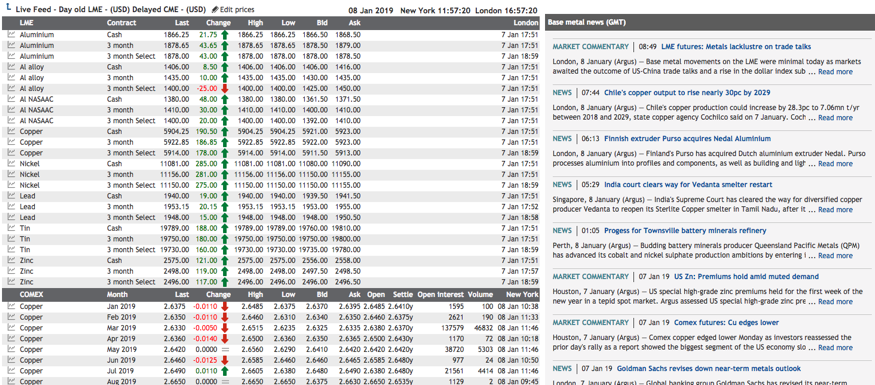 Calculated derived cash.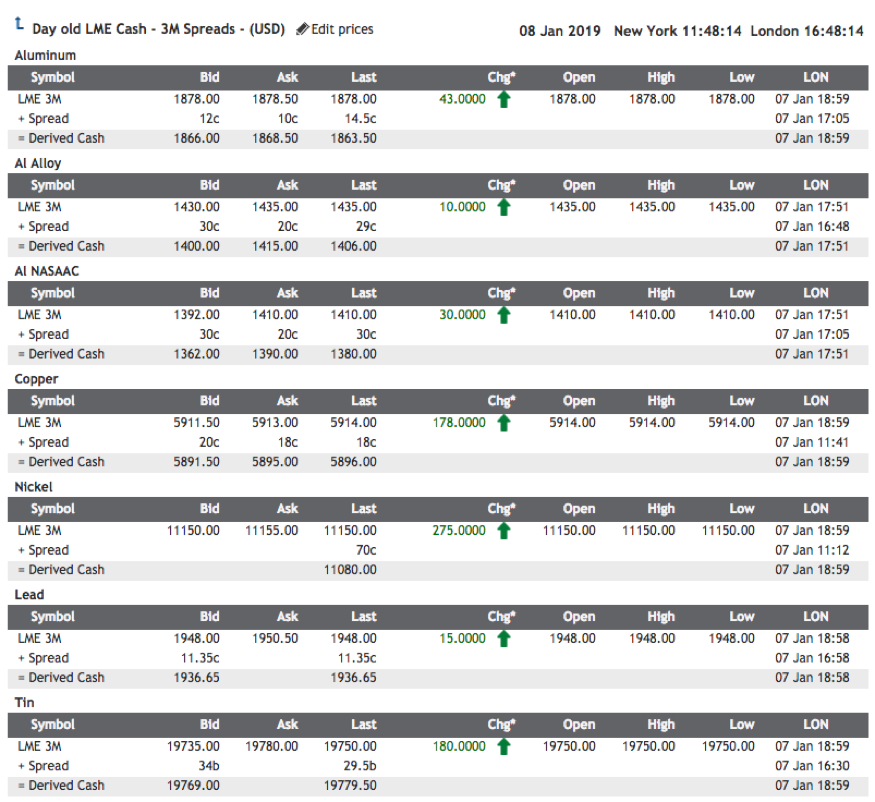 Advantages of using Argus as your exchange data provider:
Value-added consolidated views of data across all exchanges or by metal
Cost-effective real-time feeds, 30-minute delayed data included with all subscriptions
Multiple ways to analyze data to provide advanced tools for hedging
Multiple ways to analyze data to provide enhanced view of physical market premiums and transaction prices (exchange price + premium)
Ability to bring in exchange prices for an up-to-the-minute view of scrap values for alloys containing base metals through the Argus Alloy Calculator tool
Set Price Trigger alerts to receive a notification when an exchange price reaches your defined upper or lower threshold (see Price Alerts Page)
Daily snapshots show a summary of any day's performance for cash and 3 month prices, inventory and volume, and 10 day averages.